Lake Ella Park is a picturesque spot in Tallahassee, Florida. It is located in the north of the city and features a large pond with a fountain at its center surrounded by lush trees and a natural walking path. The park also has plenty of benches and tables to relax on while enjoying the peace and tranquility of nature. It is a popular spot for locals who come to relax and take in the beauty of the lake.
History of Lake Ella
Lake Ella Park has a long and rich history in Tallahassee, Florida. Originally called Bull Pond, it wasn't much more than a sinkhole used for fishing and the occasional baptism. The pond was renamed Lake Ella sometime around 1926 as real estate developers began to build nearby. Since then, Lake Ella has become a favorite spot for locals and visitors alike, who come here to relax and take in its beauty. The park is also home to various species of birds and other wildlife, making it a great spot for birdwatching and nature photography.
Features of Lake Ella Park
The lake features a walking path around its circumference making a 0.8-mile loop. There are also plenty of benches and picnic tables, and a few charcoal grills, to enjoy while taking in the tranquil atmosphere of Lake Ella. Nearby are stone cottages that once formed a motel but now are occupied by local shops where visitors can enjoy an ice cream cone or a bit of lunch. The middle of the lake has a fountain spraying straight up creating a plume of water. A pleasant gazebo inhabits a small peninsula on one side of the lake.
Lake Ella Pictures
Enjoy these pictures of Lake Ella Park and its surroundings. The sights of Lake Ella are sure to be a memorable part of your visit to Tallahassee, Florida. (Pictures from the Yelp page here.)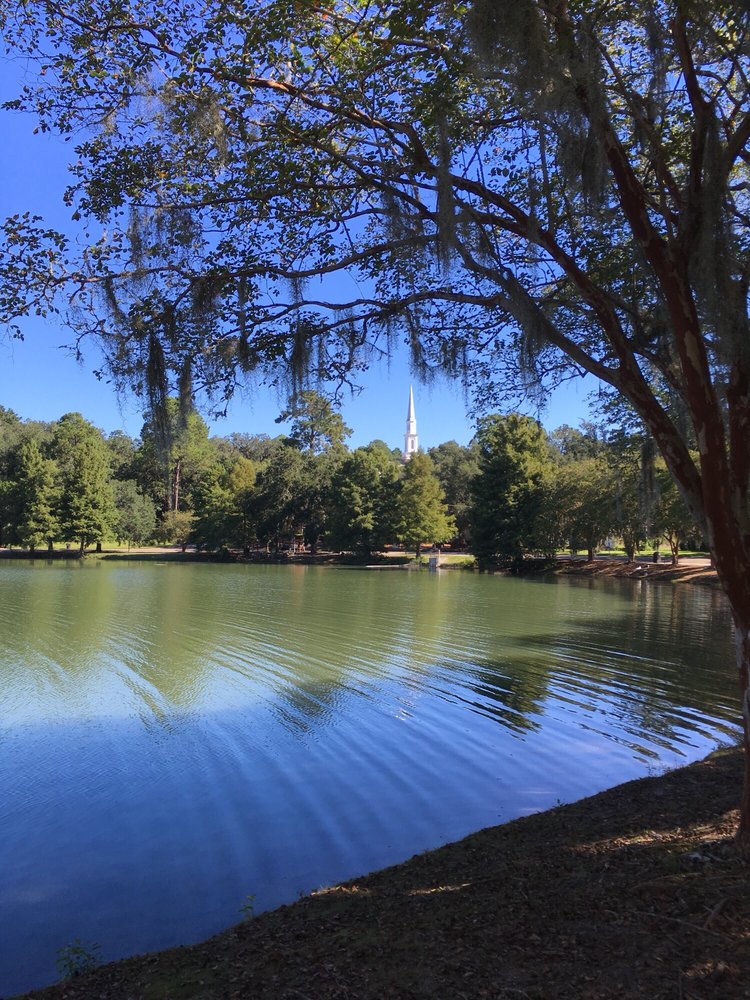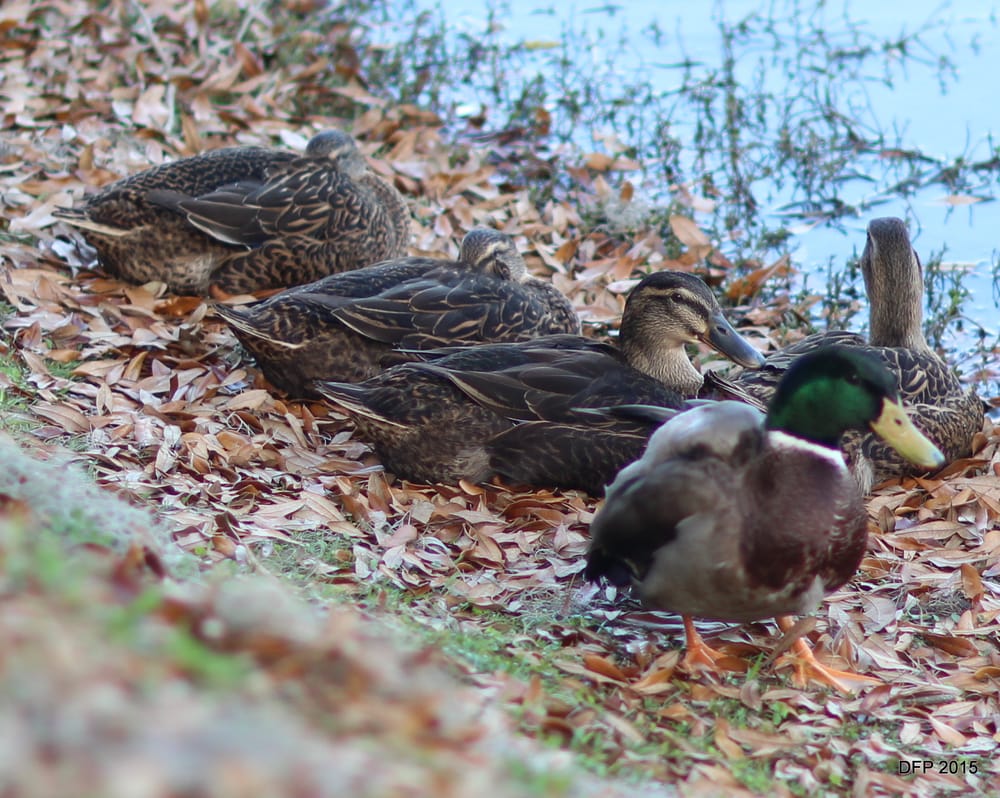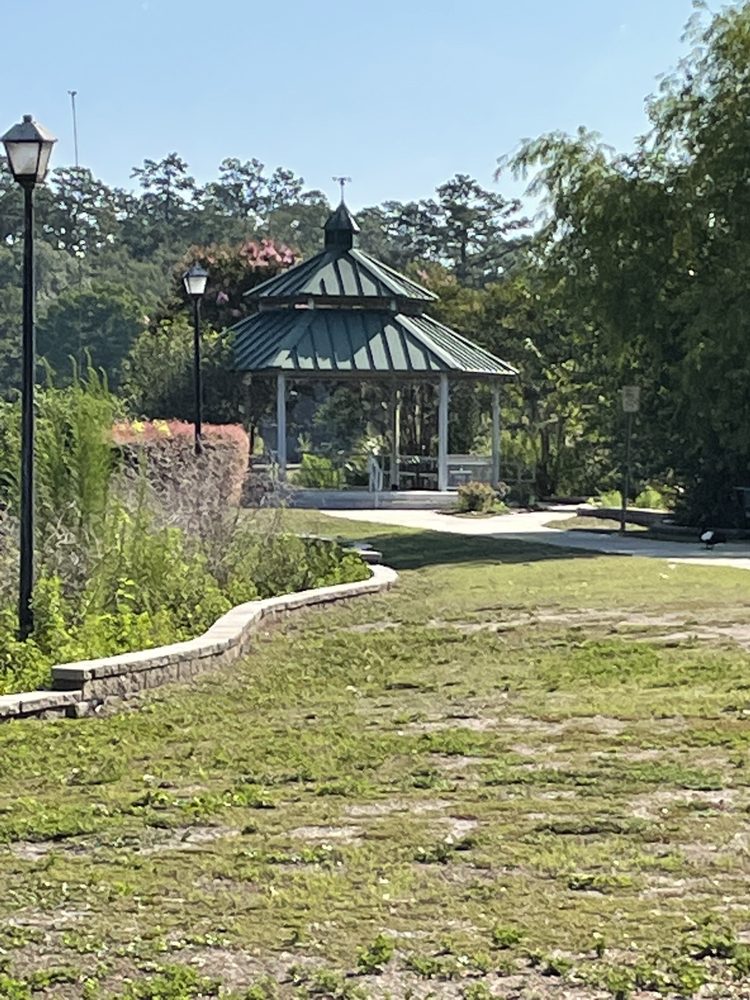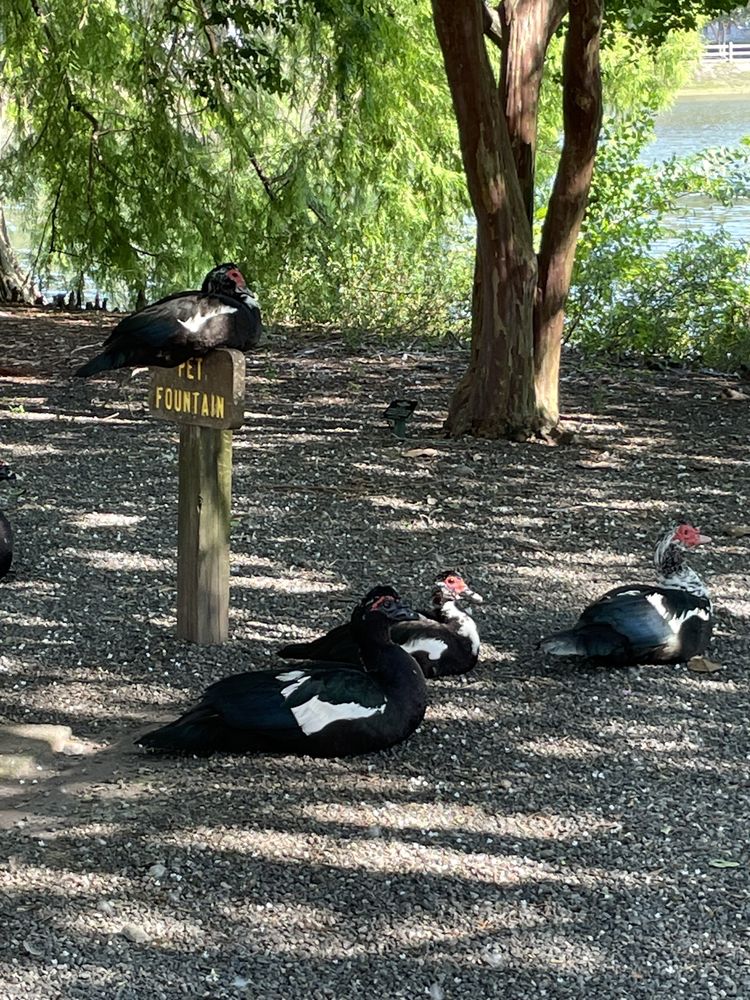 Visiting Lake Ella
Thinking about visiting Lake Ella? It is open to the public; the park is free. There are also plenty of parking spots available around the lake.
The park is located at 1641 N Monroe St, Tallahassee, FL 32303. It is open from sunrise to sunset every day of the week and can be visited throughout the year.
Whether you're looking for a tranquil and peaceful spot to relax or just want to spend time outdoors, Lake Ella Park has something for everyone. So come out and enjoy the beauty of nature at this lovely park in Tallahassee, Florida. Enjoy the fresh air and sunshine!