Lafayette Oaks is a beautiful and peaceful gated residential neighborhood that consists of about 350 houses. It's located in the stunning town of Tallahassee, Florida.
History of the Neighborhood
The neighborhood was established in 1971 on the Lafayette Land Grant, which is a large piece of land deeded to the Marquis de Lafayette by Congress during the Revolutionary War. Lafayette Oaks is the first gated community to be established in Tallahassee. In 2021, Lafayette Oaks won an award from the Leon County Council of Neighborhood Associations (CONA) in the Large Neighborhood of the Year category.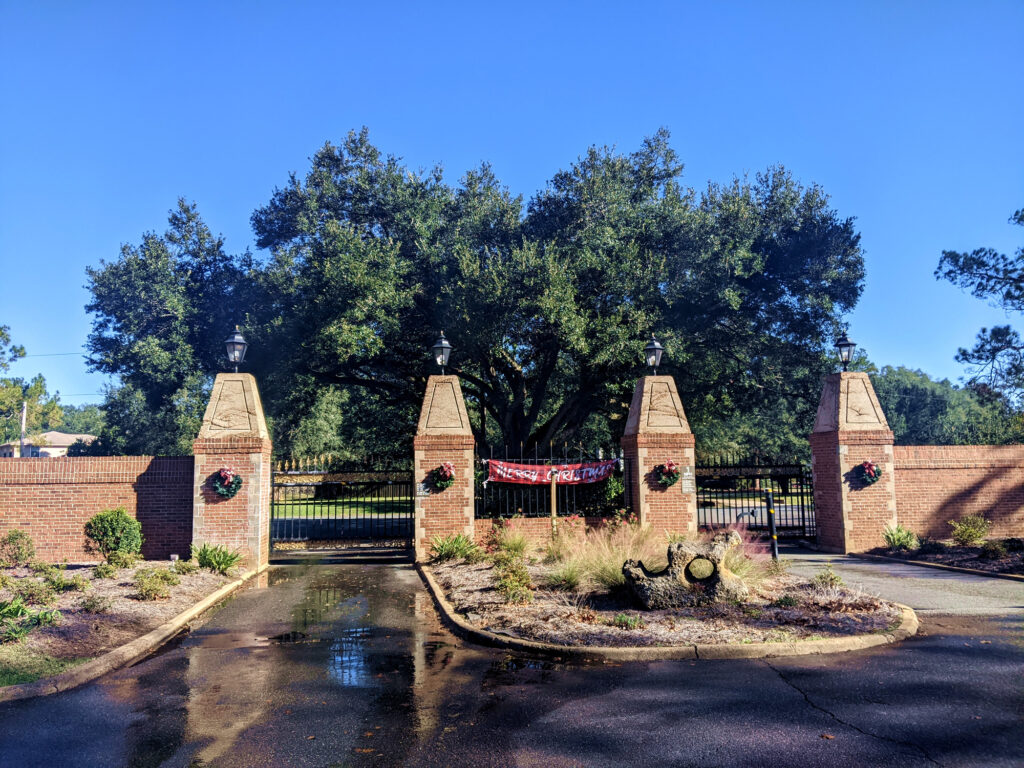 Location of Lafayette Oaks
The lovely Lafayette Oaks community is situated on Mahan Drive, across Pedrick Road. It is only minutes drive away from prominent shopping and eateries, parks, as well as I-10 for ease of transportation.
The neighborhood offers residents beautiful rolling hills, stately oak trees, and a country atmosphere – all while being located on the outskirts of Tallahassee. Plus, it is close to shopping, restaurants, movie theaters, hospitals and have easy access to the interstate. And as an added bonus: Tallahassee is also home to the State Capitol Building as well as Florida State University (FSU), Florida Agricultural and Mechanical University (FAMU) and Tallahassee Community College (TCC).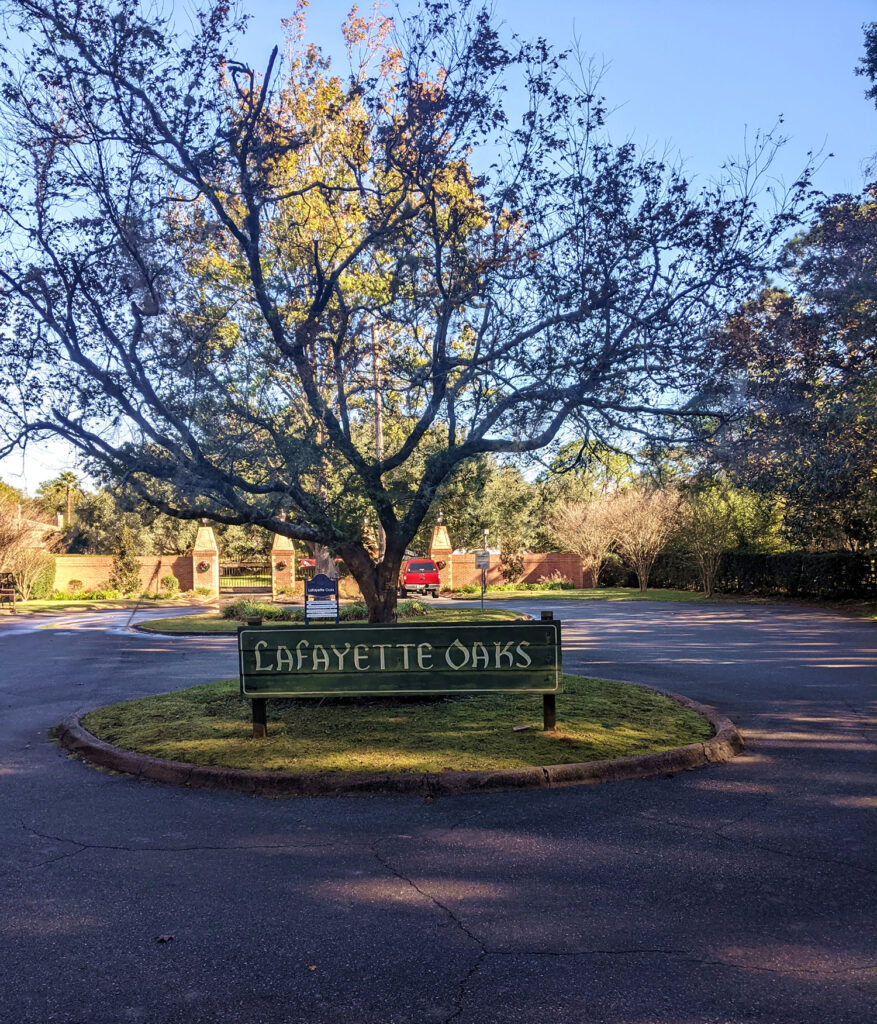 Amenities for Residents
Lafayette Oaks offers plenty of amenities to enjoy, such as a neighborhood park, pool with sunshade, community center, tennis court, and picturesque little island with rope swing. Moreover, our neighbors are always up for getting together socially for events like trunk or treat, Easter egg hunts, back-to-school picnic/pool party and play dates at the park. To top it all off bi-annual communitywide garage/yard sales happen twice a year!
Nearby Shops and Restaurants
Lafayette Oaks offers a variety of shopping, dining, and recreational options for its residents. Nearby Shopping Centers include Publix, Academy Sports & Outdoors, Costco, Bass Pro Shop, Big Lots. Backwoods Crossing is a popular dining option nearby, as are Applebee's, The Wharf, Cinco De Mayo Mexican Restaurant, The Fisherman's Wife, and more local eateries.
If residents desire, they can drive a few minutes down the road to explore the Antique Car Museum or check out books at East Branch Library. After that, they might want to take a peaceful walk around Pedrick Pond Park. IfJR Alford Greenway sounds more appealing, it is also located just down the road and boasts beautiful open fields.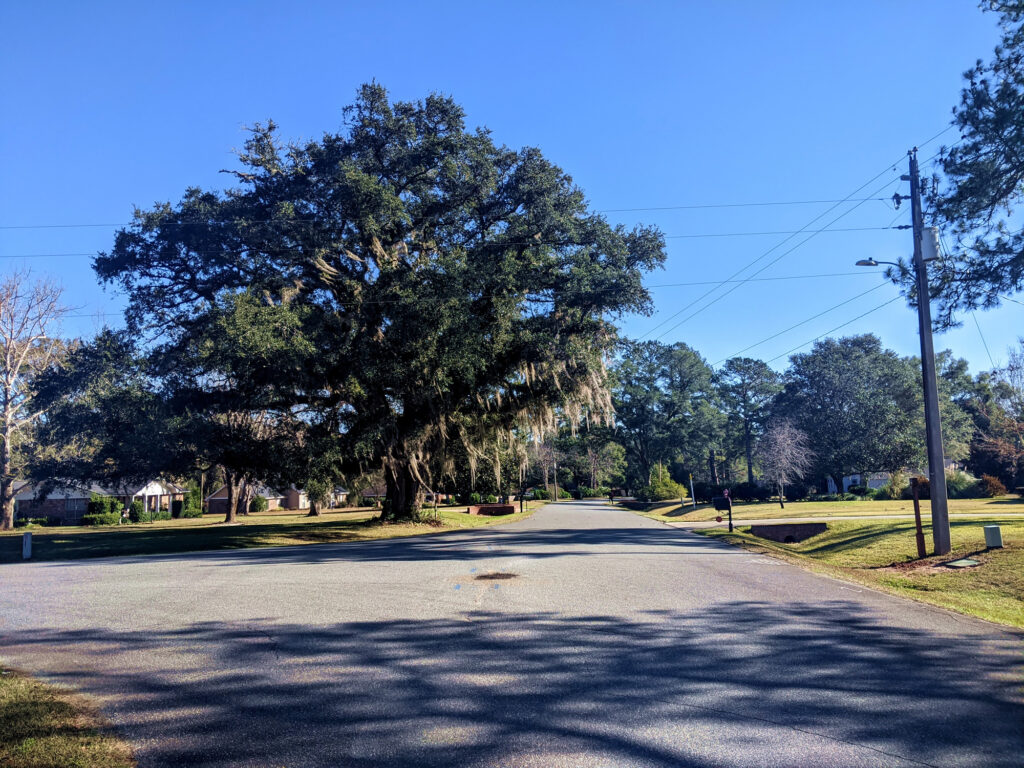 Conclusion
Lafayette Oaks is a peaceful and tranquil neighborhood that offers its residents all the comforts of home. With its pristine rolling hills, stately oak trees, and country atmosphere, it's no wonder why so many people choose to call this beautiful place their home. The nearby shopping centers, restaurants, recreational options and Libraries make Lafayette Oaks the perfect place to live! Plus, with its close proximity to I-10 and other major roadways, getting around is a breeze.